Imagine it: you've been working in your current role for a while now, and you're feeling stuck. You know there's something out there that would be a better fit for you, but even though you're ready to make the leap, there are so many questions!
What do I want to do? How do I find my dream job? What if I don't get it? What if something goes wrong?
The truth is, getting started on this journey can be both exhilarating and daunting. But with a little bit of planning and preparation—and the right mindset—you'll be able to approach this transition with confidence and use this time as an opportunity for self-discovery and growth.
The Power of Self-Reflection
Self-reflection is a lifelong practice that can help you understand yourself and your career passions better. It's an ongoing process of asking questions and looking at the answers with a critical eye. When you're just starting out, this process might feel overwhelming or even counterproductive—but the more you do it, the clearer things will become. Your values will become more apparent and you'll see patterns in your interests that show what you really want to do (and what you don't).
The first step to self-reflection is identifying your core interests, strengths, and values. These are all different aspects of who we are as people: our core interests are what we love doing; our strengths are how we express ourselves through those interests; and our values guide us toward making decisions that align with who we are as human beings.
Once you've identified these three things, think about how they relate to each other—what roles do they play in your life? How do they influence each other? Do they clash sometimes? Once you've answered these questions, write down some notes on how this information has helped shape your career path so far and where it may lead in the future!
Research and Exploration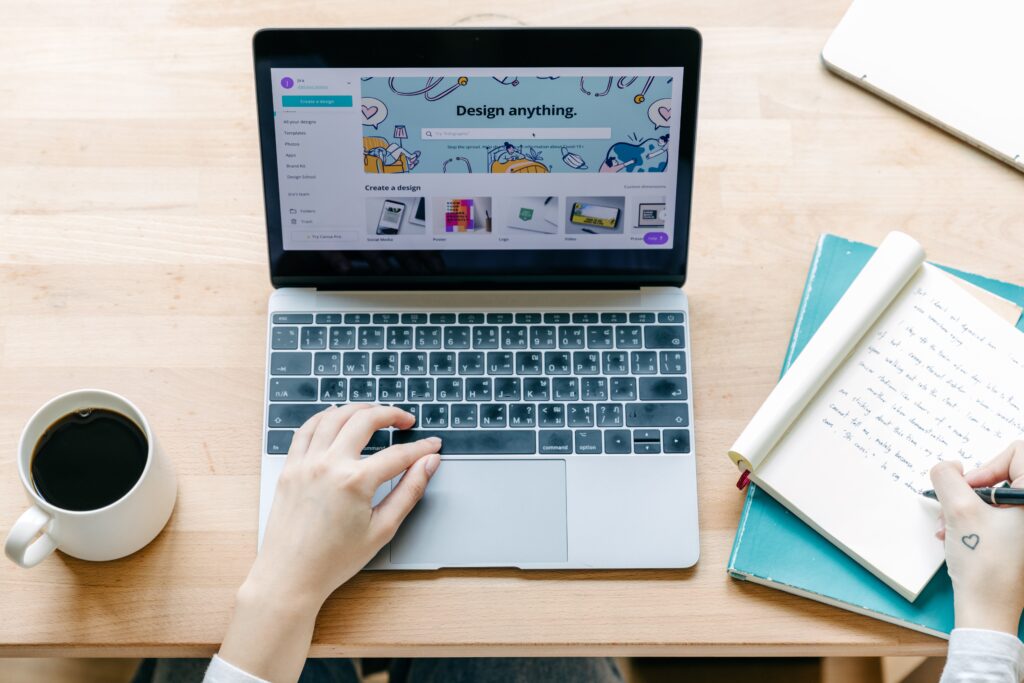 Navigating industries and roles is a tricky business. You want to be sure that you're making the right move for your career, but you also want to make sure that you're going into an industry that's actually hiring.
In order to effectively research potential industries and career paths, here are some tips:
Attend networking events and leverage online resources. To learn what it's really like inside an industry, go straight to the source! Attend networking events in your area and meet people from different companies who can tell you about their day-to-day lives. You can also look up industry blogs or forums online to get a sense of what people are talking about in the space.
Look for trends in job listings. Job listings sometimes provide insight into the type of skills or experience that employers are looking for in candidates. It might also help you figure out what kinds of roles are most common within an industry.
Building a Network for Success
Whether you're working in a new industry or navigating a career change, it's important to build your network. The first step is to research the companies you want to work for. When you find them, look at their websites and social media pages to see who they employ and if they have any open positions. If they do, reach out to those employees directly and ask them questions about the company and how they got started there.
Another way to expand your network is by leveraging social media platforms like LinkedIn and Twitter. Look up people who work at the company you're interested in, then connect with them through these platforms. You can also use these platforms to connect with people who work at similar companies that may be hiring as well!
Adapting and Thriving Through Change
The world is changing rapidly. There are more opportunities than ever for people who want to make a difference and pursue their dreams, but it's also harder than ever before to know where to start or what kind of career path will be best for you. So whether you're in the midst of a career transition or just looking to change the way you approach your work, it's important to stay adaptable and resilient.
That means learning how to embrace uncertainty, keep a positive mindset, and see change as an opportunity for growth. It also means understanding what you can do to make sure that you're doing your best work and taking advantage of opportunities that come your way.
As you embark on your career transition, confidence and self-discovery are your greatest allies. By embracing change with a clear sense of purpose and a commitment to personal growth, you're not only navigating a new path but also sculpting a future that aligns with your truest aspirations.
If you're still unsure about where to start or how to best take advantage of this opportunity, consider reaching out to friends or family members who've faced similar transitions themselves. They'll be able to offer advice and support along the way that will help keep you motivated until things start falling into place.
RUCHI RATHOR Founder & CEO
Payomatix Technologies Pvt. Ltd.
FOUNDER AND INVESTOR | PAYMENTS PROCESSING EXPERT | MERCHANT ACCOUNT SOLUTIONS | WHITE LABELLED PAYMENT GATEWAY | Dreamer, Creator, Achiever, Constantly Evolving
Website Ruchi Rathor: https://ruchirathor.com
Website Healing Heart https://thehealingheart.me/
Instagram https://www.instagram.com/ruchirathor/
LinkedIn https://www.linkedin.com/in/ruchirathor12/
Facebook https://www.facebook.com/ruchi.rathor.magnificient
Tumblr https://www.tumblr.com/blog/ruchirathor-thehealingheart
Medium https://medium.com/@ruchirathor_23436