Diversity and inclusion are key to fostering a positive, productive environment where all employees feel valued and empowered. Diversity is defined as the differences that exist among people in terms of gender, race, ethnicity, national origin, age, religion, sexual orientation, gender identity and expression, marital status, veteran status, disability status or any other differences that contribute to the uniqueness of individuals. Inclusion is about recognizing that diversity exists and taking action to create an environment where everyone feels welcome and included.
Inclusion is about recognizing that diversity exists and taking action to create an environment where everyone feels welcome, included and empowered to do their best work.
In this guide, you'll find information on how to get started building your own diverse and inclusive workplace.
Promote diversity from the top
If you want to build a more diversely inclusive workplace, you must start with promoting diversity from the top. Leadership commitment is essential for creating a diverse and inclusive workplace. Executives and managers should actively promote and support diversity initiatives, demonstrating their commitment to inclusivity through both words and actions.
For example, leaders can show their support for diversity by making public statements about their commitment to diversity and inclusion, participating in diversity events such as town halls or workshops, or hosting internal training sessions on topics related to diversity. You can also encourage employees to take advantage of available resources like unconscious bias training or cultural competency workshops.
Leaders who are committed to creating an inclusive culture will also work with HR teams to ensure that the company has policies in place that benefit all employees, including those who belong to underrepresented groups. For example, these policies may include flexible work arrangements for parents or caregivers; paid parental leave; LGBT-inclusive benefits like adoption assistance; and other benefits designed for specific groups such as veterans or military families.
Foster an inclusive culture
Create an inclusive culture where everyone feels welcome and valued. Encourage open and respectful communication, provide opportunities for employee feedback and suggestions, and celebrate the diverse backgrounds, perspectives, and experiences of your workforce. One way to foster an inclusive culture is to create a team that reflects the diversity of your community. Don't just hire people who look like you—hire people who think like you.
Another way is to provide opportunities for employees to share their unique perspectives and experiences with each other. Encourage employees from different backgrounds to share their life stories with each other during meetings or lunches so that everyone on the team understands each other better as individuals. Finally, make sure everyone on your team feels comfortable in their roles at work so they can focus on doing what's best for the company rather than worrying about fitting into their role or group at work.
Provide diversity training and education
Offer diversity and inclusion training programs to educate employees about unconscious bias, cultural competence, and respectful communication. This helps raise awareness and builds empathy, creating a more inclusive work environment.
Diversity training helps employees understand their own biases and how they can impact others in the workplace. It also teaches them how to avoid treating others unfairly based on characteristics such as gender or race.
Cultural competency is important because it helps reduce misunderstandings between people from different backgrounds who might come from very different cultures. It's important to recognize that not all people have the same values or belief systems as you do; so when communicating with them be sure to be respectful of their differences.
Establish employee resource groups (ERGs)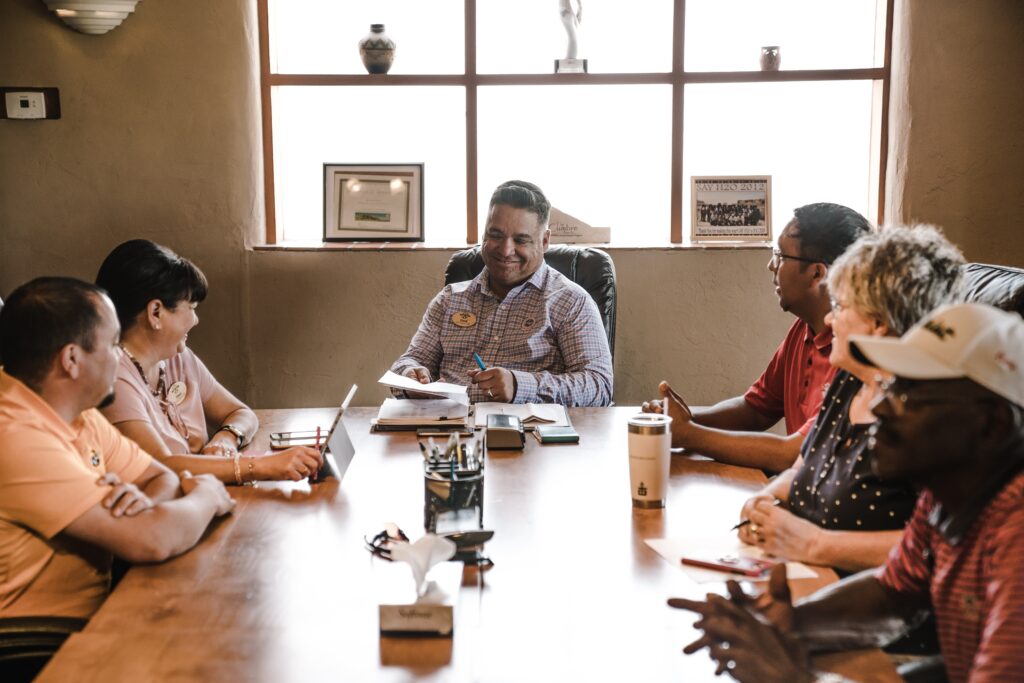 ERGs are voluntary, employee-led organizations that bring together individuals with shared characteristics or experiences. Encourage the formation of ERGs to support different groups, such as women, people of color, LGBTQ+ individuals, and individuals with disabilities. These groups can provide a sense of community, mentorship opportunities, and a platform to address specific concerns.
In addition to providing a sense of belonging for employees from various backgrounds or identities, ERGs can help increase retention rates by giving employees a chance to connect with others who share their interests. This can also serve as a great recruiting opportunity for other companies who may be looking for employees from these same backgrounds or identities.
Regularly assess and measure progress
Set diversity and inclusion goals for your organization and regularly assess your progress. Collect data on diversity metrics, such as representation at different levels, employee satisfaction, and retention rates. Use this information to identify areas for improvement and track the effectiveness of your diversity and inclusion initiatives.
A great way to do this is to set up company-wide surveys that ask employees about their experiences with diversity and inclusion within the company. You can also conduct focus groups with employees who are underrepresented in your organization or even just talk to them individually about their experiences.
Make sure you have multiple people from different departments participate in each survey or interview so that you get a wide range of perspectives on what it's like working there!
By implementing these tips, you can create an environment where all employees feel valued, respected, and empowered to contribute their best. Building a diverse and inclusive workplace is an ongoing process that requires continuous effort and commitment. As with any other business goal, it takes time to see results. But by setting your sights on the long term instead of just this quarter or next year, you'll be able to make progress toward your goals while still staying focused on what really matters: doing what's best for your employees and the organization as a whole.
RUCHI RATHOR Founder & CEO
Payomatix Technologies Pvt. Ltd.
FOUNDER AND INVESTOR | PAYMENTS PROCESSING EXPERT | MERCHANT ACCOUNT SOLUTIONS | WHITE LABELLED PAYMENT GATEWAY | Dreamer, Creator, Achiever, Constantly Evolving
Website Ruchi Rathor: https://ruchirathor.com
Website Healing Heart https://thehealingheart.me/
Instagram https://www.instagram.com/_ruchirathor_/
LinkedIn https://www.linkedin.com/in/ruchirathor12/
Facebook https://www.facebook.com/ruchi.rathor.magnificient
Tumblr https://www.tumblr.com/blog/ruchirathor-thehealingheart
Medium https://medium.com/@ruchirathor_23436