When it comes to navigating the job market, having a well-crafted resume is essential for success. Having a solid resume can mean the difference between landing your dream job and getting lost in the crowd of other applicants.
But creating a great resume isn't easy. There are so many factors to consider: How do you incorporate all of your skills? What should you include in each section? What's the best way to format and design your resume? And what if you're not sure where to start?
The good news is that we've got everything you need to get started right here—from tips on how to write a standout resume, to sample resumes that highlight different styles, formats, and layouts, as well as tips on how to make sure your resume doesn't get tossed out by employers.
Resume Writing Tips
Customize your resume
Tailor your resume to each specific job you apply for. Highlight relevant skills, experiences, and accomplishments that align with the requirements of the position. You can't just send out one generic resume—you need to tailor it to each specific job you apply for. The more closely your resume matches what the employer is looking for in a candidate, the better chance you have of getting an interview.
It's also important to highlight your relevant skills, experiences, and accomplishments. For example, if you're applying for a position that requires knowledge of Salesforce software but don't have any experience using it yourself, talk about what other software you've used and how it relates to this position.
Format and structure
When you're applying for a job, it's important to make a good first impression—and that starts with the structure and format of your resume. Your resume should be clean, organized, and easy to read. Use headings and bullet points to help the reader quickly understand what you've accomplished at each stage in your career. Make sure all sections are consistent in terms of font, size, spacing, and formatting. Stick to a standard font and size (e.g., Arial or Times New Roman, size 11 or 12).
There are two main formats for resumes- chronological and functional. Chronological resumes focus on your work history by listing previous positions in reverse chronological order (most recent job first). Functional resumes highlight skills and accomplishments rather than specific jobs or employment dates.
You can also choose between single-page and multi-page resumes. Single-page resumes are easier to skim, but they may not show off all of your qualifications as effectively as a multi-page version would.
Include a summary or objective statement
Resume writing is one of the most important parts of getting a job. It's how you sell yourself to employers, so it's important that your resume highlight key qualifications and goals in a compelling way.
There are many different types of resumes, but they all share one thing: an objective statement that highlights what you want to be doing with your career right now and where you want it to go in the future.
This statement should be short and sweet—no more than three sentences—and include information about the kind of job you're looking for, why you're qualified for it, and any additional details about what makes you special.
Showcase your achievements
Resume writing is no easy feat. It can feel like you're trying to convey your best qualities in a matter of seconds, and it's hard to know where to start. Do you emphasize your skills? Your experience? What if you don't have any experience yet, but you're eager to show off your skills?
It might seem like the answer is just to list whatever job duties come to mind, but that's not actually the right way to go about it. Instead of just listing things like "wrote reports," or "answered phones," focus on what you were actually able to accomplish at those jobs. Use action verbs and quantify your achievements with numbers, percentages, or specific results—whatever it takes for you to demonstrate how your impact contributed value to an organization.
If there's something specific that stands out from one of your previous positions (like a particularly difficult project), by all means include it! Just make sure that even if there are other things missing from your resume, this accomplishment still stands out as impressive enough for someone else reading it down the line.
Highlight relevant skills
If you want to become better at resume writing you must include a skills section that highlights your key abilities related to the job you're applying for. Incorporate both hard skills (e.g., technical skills, software proficiency) and soft skills (e.g., communication, leadership) to showcase your well-rounded capabilities.
The first step is to identify what skills are relevant to the job you're applying for. This can be done by reviewing the job description and identifying what they're looking for in an ideal candidate. If there aren't any clear-cut requirements, then think about what makes YOU unique in relation to other candidates—what do YOU have that they won't find elsewhere?
Once you've identified which skills are most important for this position, you need to organize them in a way that makes sense for your audience (i.e., hiring manager). This can be done through bullet points or paragraphs; however, I prefer bullet points because they allow me to highlight the most important aspects of my experience without overwhelming myself with text-heavy paragraphs that take too much time and effort to read through."
Proofread and edit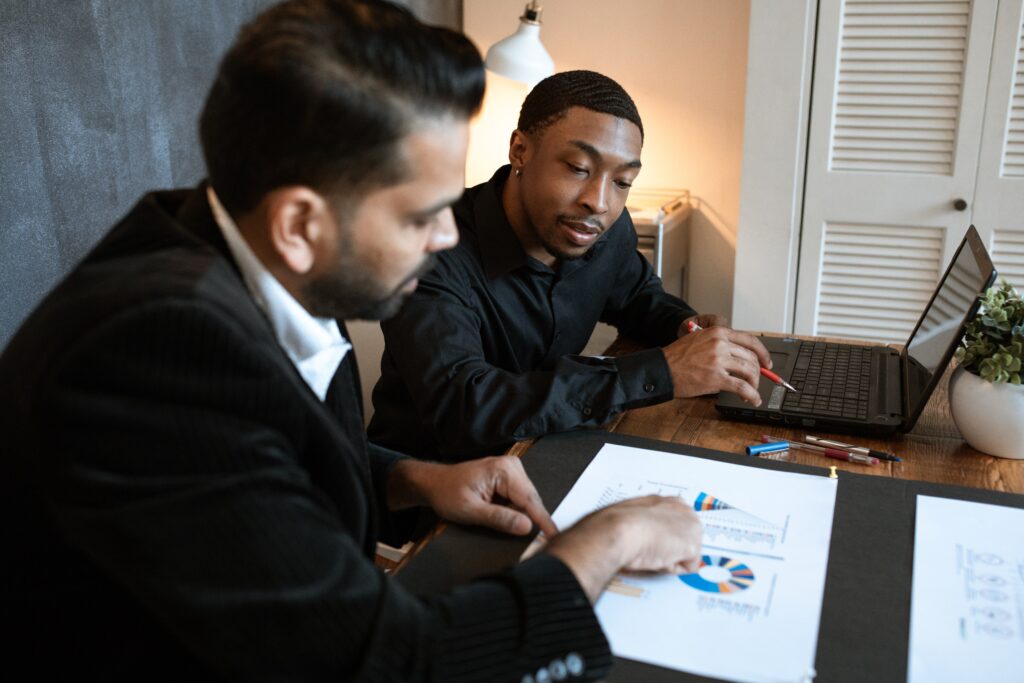 When you're writing a resume, it's easy to get caught up in the excitement of your accomplishments and forget about the little things that can make all the difference. One of the most important things to do when proofreading your resume is to look for errors and inconsistencies. Typos or grammatical mistakes can create a negative impression on your potential employer, so make sure you read over your resume thoroughly before submitting it.
It's also a good idea to ask someone else to proofread it as well. Fresh eyes are often able to catch things that you may have missed while writing, so don't be afraid to ask for help!
RUCHI RATHOR Founder & CEO
Payomatix Technologies Pvt. Ltd.
FOUNDER AND INVESTOR | PAYMENTS PROCESSING EXPERT | MERCHANT ACCOUNT SOLUTIONS | WHITE LABELLED PAYMENT GATEWAY | Dreamer, Creator, Achiever, Constantly Evolving
Website Ruchi Rathor: https://ruchirathor.com
Website Healing Heart https://thehealingheart.me/
Instagram https://www.instagram.com/_ruchirathor_/
LinkedIn https://www.linkedin.com/in/ruchirathor12/
Facebook https://www.facebook.com/ruchi.rathor.magnificient
Tumblr https://www.tumblr.com/blog/ruchirathor-thehealingheart
Medium https://medium.com/@ruchirathor_23436